Raising the game in Ligue 1: new safety rules
Since Le Havre soccer club moved up to Ligue 1, new challenges have emerged, including those related to fan and player safety. With high intensity and growing enthusiasm at matches, the need to reinforce security has become inescapable. This is how our team came to collaborate with the Stade Océane in Le Havre to design and install tailor-made anti-projectile nets.
A customized turnkey project
Every stadium has its own particularities. That's why we've designed a turnkey project in total harmony with the Stade Océane enclosure. The particularity of this project lies in the need to provide a multi-purpose solution. So we came up with an adapted concept: a mobile net combined with a fixed net to cover the entire visitors' stand during matches and ensure optimum protection.
The nets required particularly meticulous design, from the choice of materials to the installation of a rapid deployment mechanism. This project demonstrates our commitment to finding solutions that meet the specific needs of our customers.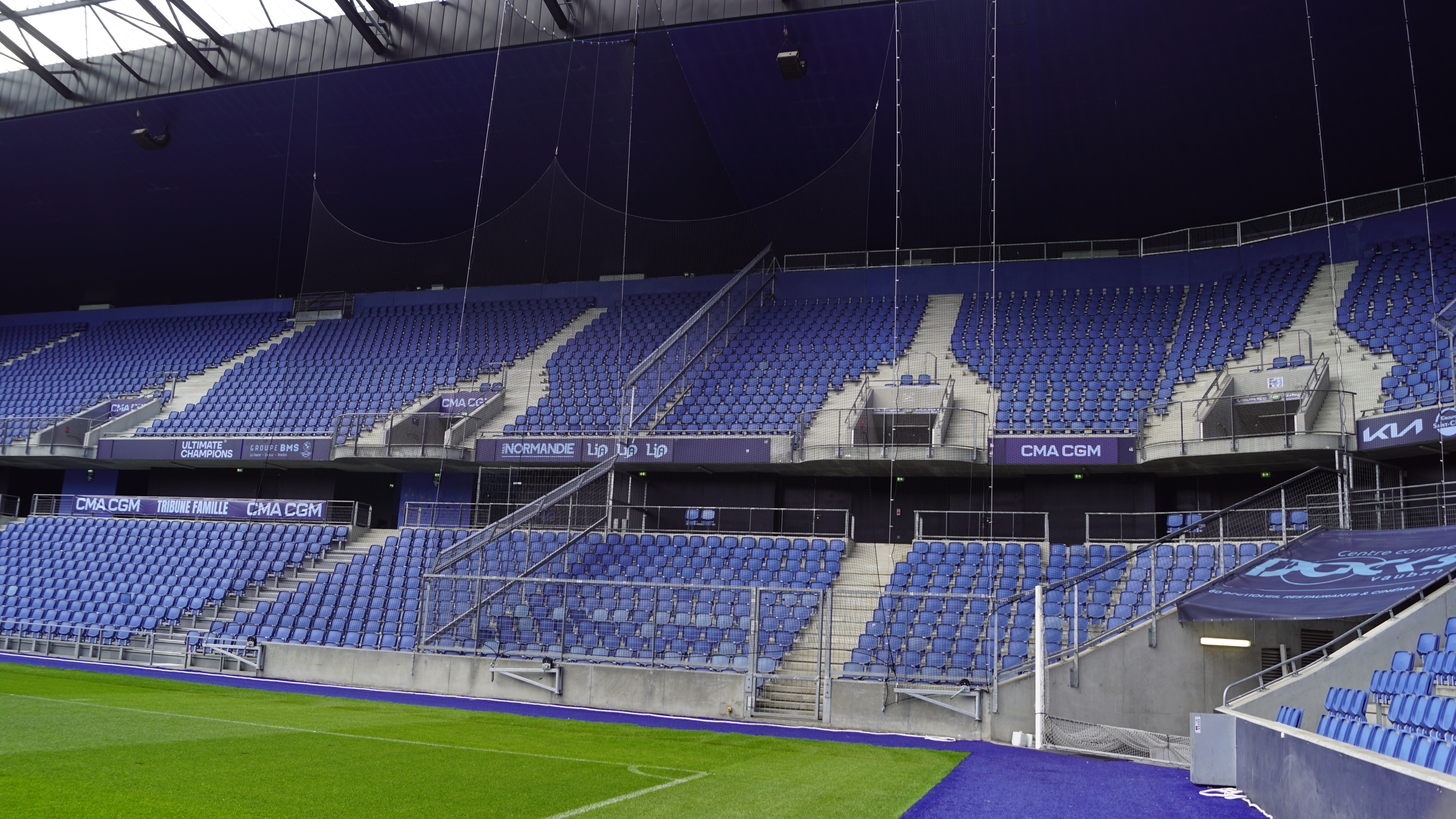 Flawless early-season protocol
When we started installing the nets, the season had already begun. The objective was clear: to minimize disruption and guarantee the safety of fans and players as soon as possible. Our team rose to this challenge with determination, developing a refined protocol in collaboration with all the stakeholders involved.
Thanks to methodical planning, efficient execution and transparent collaboration, we succeeded in installing the anti-projectile nets in record time. This achievement testifies to our ability to adapt our products to the most demanding time constraints.
We would like to thank our customer for his confidence in our team and our expertise. This project demonstrates our commitment to excellence and safety. As anti-projectile nets find their way into visitors' stands, we are proud to have contributed to an environment where the passion of the game can live in complete safety.