Challenging & Entertaining team work !
Host your meetings and workshops thanks to this team-building activity. This 3D giant puzzle shall gather several participants around this piece of work.
What's the idea ?
You receive a full kif of 27 pieces which compose the 3D giant puzzle. An overview plan and a picture of the final module also compose the kit.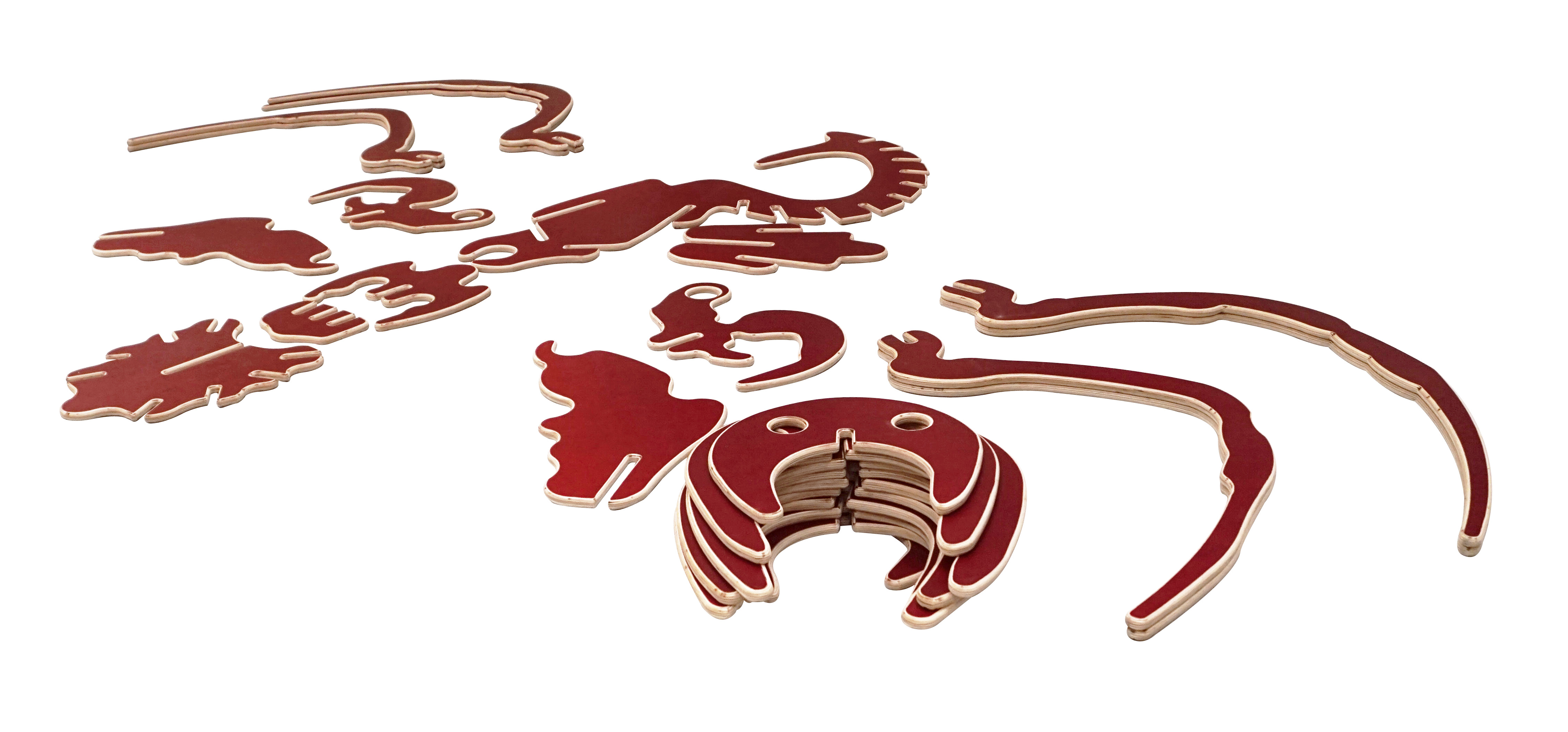 The spider is a giant module made of wood in our carpentery.
And for what purpose?
It's a tool which brings cohesion and allows your customers to gather their co-workers during compagny meetings while it strengthens their sense teamwork. It gathers participants in groups during 10 to 15 minutes for a team-building activity. It will be necessary to help each other and to make the collective intelligence work in order to successfully assemble the entire structure!
Different available colors : red, yellow, blue or black.
You are convinced by the idea but you want to make an animal other than the giant spider? Propose your ideas to us, and our design office will establish the realization!