Following the interministerial meeting of this Thursday, December 16, 2021, the government has taken new decisions to fight against the violence that takes place in soccer stadiums.
From the next season (2022-2023), League 1 and League 2 clubs will be obliged to equip themselves with anti-projectile safety devices. Thus the installation of safety nets will be more than necessary in all these clubs. These devices aim to reinforce the security inside the stadiums, during the matches, for the public and for the players.
The anti-projectile net is a simple and effective way to protect everyone without obstructing the view of the spectators. So that everyone can devote themselves to this unifying moment that is soccer and remain focused on the game and nothing but the game, the construction division of SPS FILETS is able to make these nets and install them.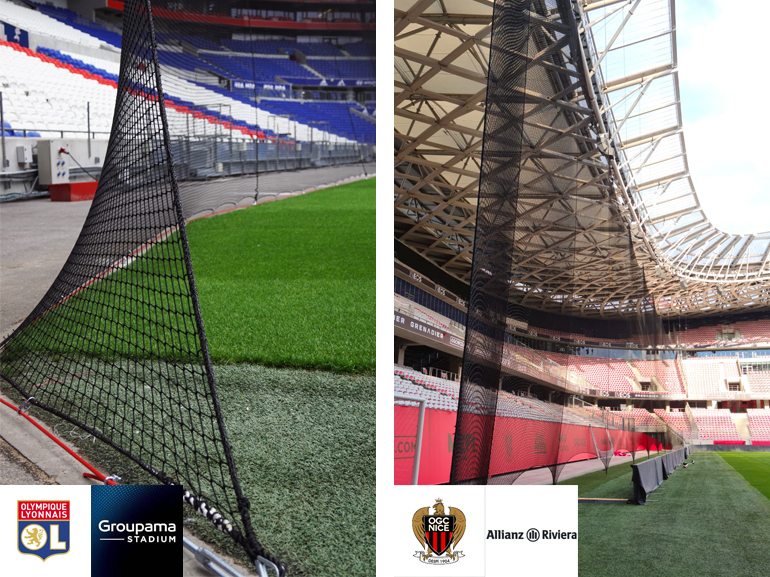 Up to now, two stadiums have already trusted us for the installation of these anti-projectile nets. After the GROUPAMA STADIUM in Lyon (69) in 2019, it is recently the ALLIANZ RIVIERA stadium in Nice (06) which was equipped with these devices.


So, now that these measures have become mandatory for all League 1 and League 2 stadiums, you too can trust SPS Filets for the design and installation of anti-projectile nets in your sports complexes. You can count on the availability, expertise and responsiveness of our teams!
Contact us now on our website : spsfilets.com or by phone at +33(0)2 31 78 82 76 !