Outdoor activities are increasingly in demand!
Thanks to its ability to combine physical activity and conviviality, the treetop adventure is appreciated by as many people as possible who are looking for activities that are both sensational and close to nature. From families to the most experienced of them, everyone can find their way! Acrobatic parks are developing and adapting to everyone's levels and expectations thanks to the diversification of module games on the course.
In a constant pursuit of innovation, SPSFilets and owners of acrobatic parks work together to develop ambitious projects!
The traditional treetop adventure is evolving, and offers new sensations of play to its users. For their greatest pleasure, since it is now possible to practice this playful activity other than by moving from tree to tree in the depths of the forest! New structures are emerging throughout the world to set up in urban areas, offer increasingly spectacular environments.
This was the challenge of the acrobatic park Ardennes Terre d'Aventures! 
To stand out and offer a sensational experience unique in the Ardennes, the Ardennes Terre d'Aventures acrobatic park has invested in an exceptional universe.
All aboard the « Corsaire Volant » !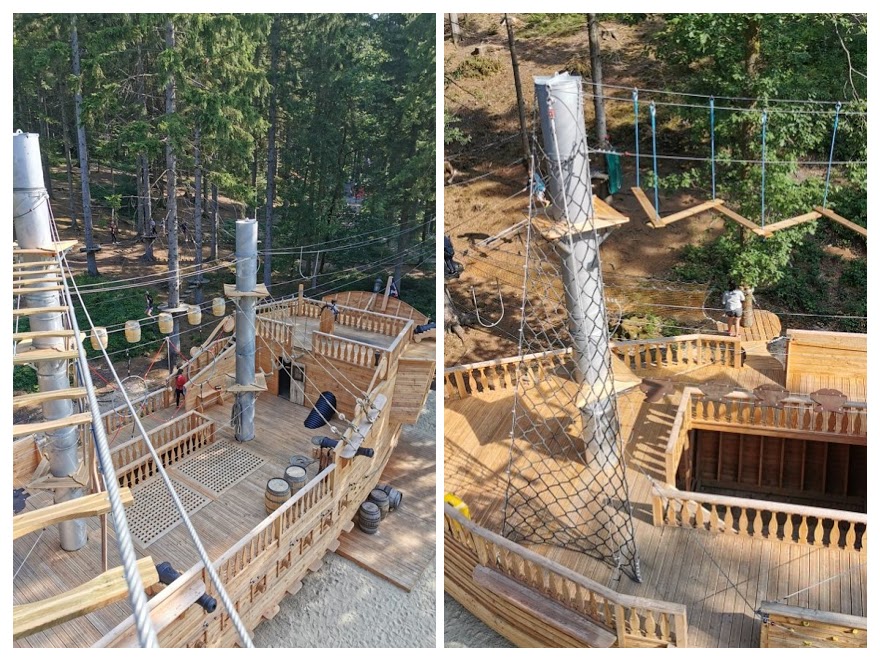 Freshwater sailors and old sea wolves, aboard this 30m long pirate ship, from novice to experienced, every adventurer will find his own playground!
The moussaillons on board this custom-designed course will be transported from mast to mast up to 10m high!
To meet a demand for a thrilling gaming experience, our teams have used their know-how to design the various game modules that make up the Flying Pirate: Monkey Bridge, Nets, Footbridge, Winegrower's Passage, Flying Carpet, Sun or Tyrolean.
A great success that will delight both little ones and big ones! The SPSFilets team is very pleased to have supported the Ardennes Terre d'Aventures in this project.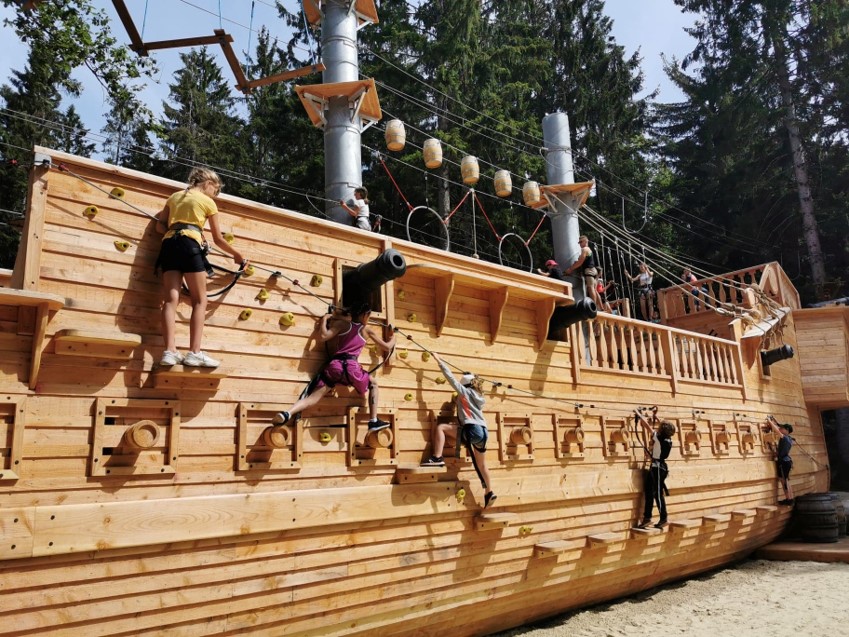 Have a look at the video below to see the inauguration of this superb structure: 
The SPSFilets team puts all its energy into imagining and designing its game modules, it is always a source of satisfaction to share our achievements with you.
All our treetop game modules mentioned above are available for sale online.